TECHNOLOGY DEVELOPED TO SOLVE PROBLEMS
MBC Easy Start allows to start any air conditioner at a lower voltage power source. It means there is no need for bigger or second generator. With MBC Easy Start the start current of the compressor is strongly reduced. MBC Easy Start is a one-of-a-kind, custom-developed soft starter for single-phase motors. It makes use of a 4-part self-optimising start ramp sequence, resulting in the lowest possible start-up current. Therefore Easy Start represents the best solution to operate an air conditioner with generator, inverter with limited utility power. The device is manufactured with a completely weatherproof, flameproof plastic enclosure. MBC Easy Start is manufactured is fully CE certified and is available in several sizes for various applications.
GENERATOR START UP LOAD ISSUES?
NOT A PROBLEM ANYMORE!
Start Your Marine AC Without Buying a Second or Bigger Generator or Inverter! Simply Installing a MBC Easy Start to minimize the starting load on your Genset.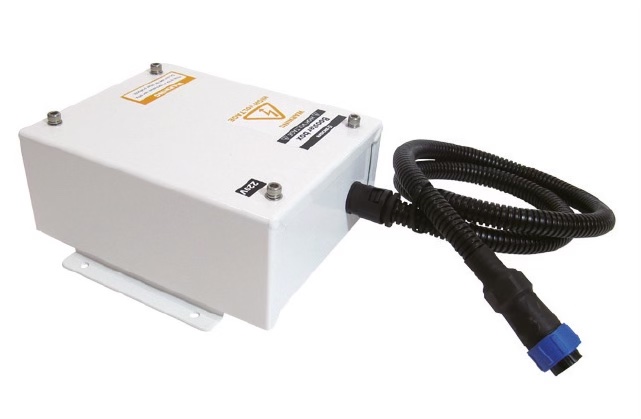 Starting booster, Easy Start!
START YOUR MARINE AIR CONDITIONER WITH EASY START
Compressor starting current will be reduced by Easy Start (MBC soft-start device) by approximately 50%. Connecting the MBC air conditioner control box to Easy Start is quite simple and requires no special setting.
RUNNING AIR CONDITIONERS ON INVERTER POWER
A 3500 BTU air conditioner needs a 1500W or bigger inverter to run using batteries. For a 8000 BTU model a 2500 W inverter must at least be used. For both models MBC Easy Starter is not necessary. On the contrary a 10000 or 13000 BTU model Require a 2500 W inverter (at least) and East Starter.