Simply cool, Simply easy,
Simply pro
Simply cool
Simply easy
Simply pro
SIMPLY COOL, SIMPLY EASY,
SIMPLY PRO
We offer a wide range of marine air conditioners to keep your boat at the most comfortable temperature!
Target your customers with the right messages
A basic function of our body is to create a pleasant thermal comfort: this is why we sweat when we are hot and find ourselves shivering when we are cold. This function may seem so natural us that it only appears in extreme circumstances how bad the lack of it is to our well-being. We believe that time spent on the sea is a lifestyle, where the boat is our living space. Therefore it is imperative to have an always homely environment surrounding us: for this it is essential to create the right temperature.
Join us in the world of always pleasant and perfect thermal comfort! MBC Marine air conditioners are designed to meet the needs of shipyards and boat owners, whether these are electric, sailing or motorboats. Our product range includes two main types of air conditioning systems ranging from 3500 to 24000 BTU / h, but we also offer customized devices – in individual sizes. Our air conditioners are manufactured from durable materials using state-of-the-art technologies that ensure long service life and high quality. Each air conditioner unit is delivered in a pre-loaded condition, equipped with an R410A eco-friendly cooling agent so no further installation or inspection is required for safe use after installation.
At the time of founding our business, our primary goal was set that MBC Marine should be not only a product distributor but also a reliable partner in the field of boat air conditioning equipments. Our many years of experience, professional machine park and qualified staff guarantee that not only the purchase of the product, but also its installation, setup, maintenance and servicing will be in safe hands with us.
Browse our latest catalog for product home delivery
Browse tiles and accessories with free home delivery.
Data management technologies global data laces.
We are very proud of the service provide by every product we carry.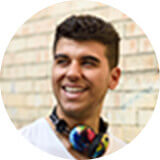 " Duis aute irure dolor in reprehenderit in voluptate velit esse cillum dolore eu fugiat nulla pariatur excepteur sintes occaecat cupidatat non proident, sunt in culpa qui officia deserunt mollit anim idestesti laborum sedut perspiciatis unde omnis."
Nostrud exercitation ullamco laboris nisi ut aliquip exea mmodo consequat duis aute irure dolor.